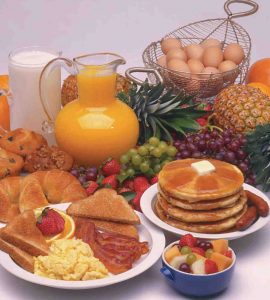 St. Charles All You Can Eat Breakfast
3rd Sunday of Every Month
8:30am – Noon
St. Charles Parish Hall
Cost is $6.00 for adults, $3.00 for children age 5 – 12 and free for children age 4 and under.
All You Can Eat Breakfast featuring scrambled eggs, sausage, ham, potatoes, pancakes, toast, baked treats, coffee and juices.
St. Charles Borromeo
March 22 ~ March 29 ~ April 5
4:30pm – 7:00pm
Helpers needed!
For information, contact Joe or Inez Ogonowski ~ jogonowski@yahoo.com
$14 for adults,
$12.50 for Seniors
$6 for age 10 & younger
Featuring: Haddock, Perch, Shrimp,
Occasional Frog legs if available
Sides of: Fries, Green beans, Mac and cheese,
Vegetarian Pasta dish also available for the non-fish eater in your family!
This is not all you can eat, but you will NOT go home hungry!!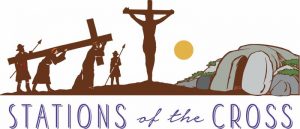 Immediately following the Fish Fry, join us in the church for the
Stations of the Cross from 7:00-7:30!
Stations of the Cross will be held on every Friday during Lent.
Join in this rich & historic, holy tradition of the Church!
Stations of the Cross also take place at St. Anne every Friday at 9am before the 9:30am Mass.
Parish Mission: St. Charles, Monday, April 1 & Tuesday, April 2 ~ 7pm
Join us for The Healing Power of Christ – for Ourselves, the Church and the World to learn about deliverance and freedom through Jesus' divine and healing power! Featuring Fr. Patrick Collins, C.M., B.A., M.A. and STL, a Vincentian priest and a long-time member of the Charismatic Renewal. He is well known in Ireland and abroad as a speaker, broadcaster, ecumenist, and author of hundreds of articles and twenty-five books. For many years Fr. Collins lectured on spirituality and also the psychology of religion in Dublin. He is a founding member of Alpha Ireland and the New Springtime Community, which is devoted to evangelization and training evangelizers. We hope you join us for this time of prayer and reflection during Lent!
Communal Penance Service:
Tuesday, April 9, St. Anne, 7:30pm
St. Charles now has a
Middle School Youth Group
Click here for more information & meeting dates!