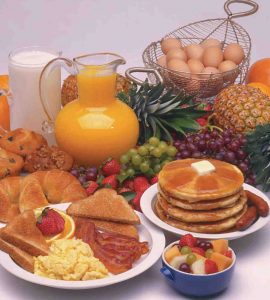 St. Charles All You Can Eat Breakfast
3rd Sunday of Every Month
8:30am – Noon
St. Charles Parish Hall
Cost is $6.00 for adults, $3.00 for children age 5 – 12 and free for children age 4 and under.
All You Can Eat Breakfast featuring scrambled eggs, sausage, ham, potatoes, pancakes, toast, baked treats, coffee and juices.
Eucharistic Adoration Event
Friday, January 25, 2019 – 6:00 ~ 7:30 pm
St. Charles Borromeo
Event will begin in the gym and move to the church.
BLOOD DRIVE
Monday, February 18, 2019
12:30 PM to 6:30 PM
Carleton-Newport Community
ST. CHARLES Catholic Church
Schedule an appointment by either calling Sue Wagner (313) 805 7177 or visit the Red Cross Blood Drive Website and enter code: STCHARLESNEWPORT for your appointment!
Saving lives one pint at a time!