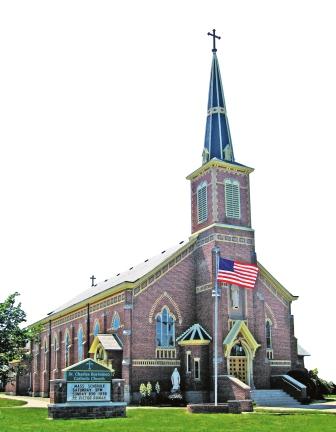 Parish Mission: St. Charles
Our parish was so blessed to have Fr. Pat Collins visit us for a 2-day mission! His talks on inviting Jesus into our lives more fully, and on deliverance and evangelization were inspiring and transforming!
For those of you were not able to attend the mission, the two PowerPoint presentations used by Fr. Pat can be found HERE (night 1 – Inviting Jesus) and HERE (night 2 – deliverance & evangelization).
The first night was not recorded, but there is a YouTube video posted of the second night! You can watch/listen to Fr. Pat's talk HERE !