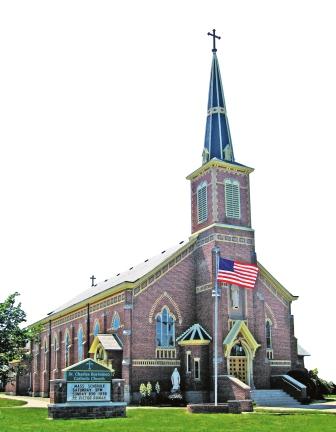 St. Charles' Masses are on
Sunday: 8:00am, 10:00am, and 12:00pm

St. Anne's Mass is on Saturday:
4:30pm
CONFESSIONS
St. Charles confessions are on
Tuesday: 6:30-7:00pm
St. Anne confessions are on Saturday: 3:00-4:00pm
St. Charles Parish Office Hours
Monday – Friday, 9:00am to 5:00pm
Closed daily for lunch from 12-1pm
Doing Any Summer Traveling? Or vacation planning? Find Mass wherever you are! Click the link to search for churches all over the US!