National Eucharistic Revival
Our world is hurting. We all need healing, yet many of us are separated from the very source of our strength. Jesus Christ invites us to return to the source and summit of our faith in the celebration of the Eucharist. The National Eucharistic Revival is a movement to restore understanding and devotion to this great mystery here in the United States by helping us renew our worship of Jesus Christ in the Eucharist.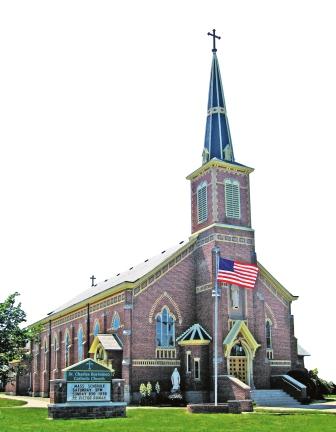 St. Charles' Masses are on
Sunday: 8:00am, 10:00am, and 12:00pm

St. Anne's Mass is on Saturday:
4:30pm
CONFESSIONS
St. Charles confessions are on
Tuesday: 6:30-7:00pm
St. Anne confessions are on Saturday: 3:00-4:00pm
St. Charles Parish Office Hours
Monday – Friday, 9:00am to 5:00pm
Closed daily for lunch from 12-1pm
Doing Any Summer Traveling? Or vacation planning? Find Mass wherever you are! Click the link to search for churches all over the US!